Microsoft Modern workplace adoption events
Check out this upcoming, free event from Combined Knowledge, AvePoint and Microsoft giving attendees exclusive insights in to the complete adoption journey for Teams, Office 365 in general.
Find out more below – and don't forget: spaces are limited – register today

Building a successful modern workplace through Teams and Office 365
This workshop takes you through a journey of adopting Microsoft Teams as your collaboration gateway in Office 365 Come and learn how Combined Knowledge has worked with many global customers and Microsoft partners using teams as a key user engagement tool as part of your digital transformation strategy. Venue – Central London – TBC will be sent to registrations soon.
Choose a date that suits your schedule: Thursday March 14th or Thursday May 2nd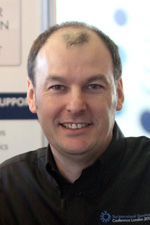 Steve Smith
CEO of Combined Knowledge and Microsoft Regional Director
Steve has been working with Microsoft Technology since DOS in the mid 80's and has been a Microsoft Certified Trainer since 1998 Training Windows NT 4, IIS 3 / 4, Exchange 5 and SQL 6.5 and involved in many Beta programs including Active Directory for Windows 2000 and Exchange 2000 as well as the SharePoint betas.
Steve is the Co-Founder and Organiser of the UK SharePoint User Group which was created in October 2006 http://www.suguk.org and is also the organiser for the SharePoint Evolutions Conference, The International SharePoint Conference and the European SharePoint Best Practices Conference.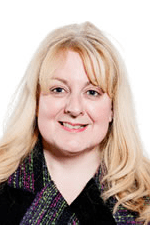 Caroline Lee
Office 365 Specialist at Combined Knowledge
Caroline has worked with Office 365 and SharePoint for over 10 years.  She was originally a traditional Web Designer but was won over by Office 365 and SharePoint and has spent the last decade working on a wide range of solutions and projects for organisations large and small.