Building A Successful Modern Workplace Through Teams & Office 365
Come and Spend a day with the experts and learn how to maximise your investment in Teams and Collaboration technologies In Office and understand how to build a sustainable adoption strategy around collaboration, governance and compliancy.

Building a successful modern workplace through Teams and Office 365
Event date:  Thursday 19th September
Event location: Etc Venues, Marble Arch, 86 Edgware Road, London, W2 2EA
This workshop takes you through a journey of adopting Microsoft Teams as your collaboration gateway in Office 365. Learn how Combined Knowledge has worked with many global customers and Microsoft partners using teams as a key user engagement tool as part of your digital transformation strategy.
09:30 – 10:00am – Introduction and set the scene for Microsoft 365 – Delivered by Steve Smith CK
What is Microsoft 365 and why does it matter? Get the inside track on the latest announcements from Microsoft 365.
10:00 – 11:00 – The Office 365 stack – When to use what – What makes Teams so special – Delivered by Dan Paul and Caroline Lee
Office 365 brings you a wide range of different apps that collectively form the ultimate productivity toolkit for your modern workplace. Learn how to integrate all of these apps using Microsoft Teams, bringing them all together in one place.
11:00 – 11.30 – Break
11:30 – 12:30 – Balancing control and adoption: how to drive user adoption while automating governance for Microsoft Teams – Delivered by Dan Paul
With so many collaboration tools to choose from nowadays—Microsoft Teams, Office 365 Groups, SharePoint, Exchange, Yammer—what should organisations use and when?
We shall discuss how to:
Improve user Collaboration while ensuring good governance in your modern workplace.
Enable your employees and teams to go beyond using Office 365 as a document repository.
Leverage Office 365's full collaboration capabilities to deliver automated day-to-day services.
Learn how to right-size governance for your organisation with Office 365 and how you can prevent sprawl and ensure the right permissions and privacy settings while automating life-cycle, retention and expiration for documents and workspaces.
12:30 – 13:30 – Lunch
13:30 – 14:30 – Building a Collaboration solution around Teams / Groups and SharePoint – Delivered by Caroline Lee
Caroline will share real world examples of how to use Teams to collaborate, plus sharing with external people, using Planner effectively, making the most of Tabs (including using SharePoint Document Libraries in Tabs) and a couple of gotchas everyone should look out for.
14:00 – 15:00 – Break
15:00 – 16:00 – Building a sustainable adoption program for Teams and Office 365 Delivered by Steve Smith
Steve will share many years of experience in the business engagement space to help you get started with constructing a successful framework that will align to a long term strategy for maximising your investment with Office 365. Not only how to encourage users to adapt and adopt, but to ensure the knowledge and skills gained along the way are retained and remain effective.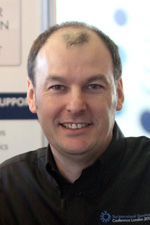 Steve Smith
CEO of Combined Knowledge and Microsoft Regional Director
Steve has been working in the technology space since the early 90's and formed Combined Knowledge in 2002. For the past 4 years has been part of an advisory role to Microsoft as a Microsoft Regional Director and was a SharePoint MVP for 15 years working on every version of SharePoint since its original release in 2001.
Since 2003 Steve has specialised in the collaboration space and helping companies make the most of the Microsoft platforms and building custom on boarding and readiness programs from technical to champions to end users and building bespoke courses for the technology that are now used by training companies around the world.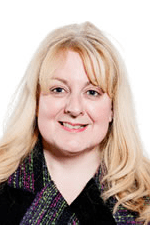 Caroline Lee
Office 365 Specialist at Combined Knowledge
Caroline has worked with SharePoint for over 10 years.  She was originally a traditional Web Designer but was won over by SharePoint and spent over a decade working on a wide range of solutions and projects for organisations large and small.  She has continued that journey by working with SharePoint Online and the whole Office 365 Suite.
Caroline has done a lot of work supporting many different organisations with their End User Adoption of Office 365 and Microsoft 365.  She has presented several workshops on Office 365 and in particular Microsoft Teams.  Caroline continues to create and deliver training courses on Office 365 and SharePoint, and assists clients with her skills as a Microsoft Service Adoption Specialist.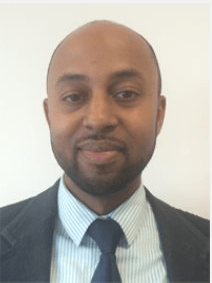 Dan Paul
Solution Architect at AvePoint
Dan Paul has been an IT professional for over 18 years and has worked in all levels of the infrastructure service environment from service desk to regional infrastructure manager for Europe, Middle East, and Africa for one of the top 5 global digital marketing and ad agencies.
He has been working with Office 365 since the days of BPOS and personally migrated one of the first WPP subsidiary businesses to the wave 14 version of Exchange Online.
He has since worked with both SME service integration and large enterprise managed services businesses to help companies move to Office 365, including global travel companies, UK government departments, British food manufacturers, and European transportation conglomerates.
He currently works as a Solution Architect for AvePoint in the UK Technical Solutions team.