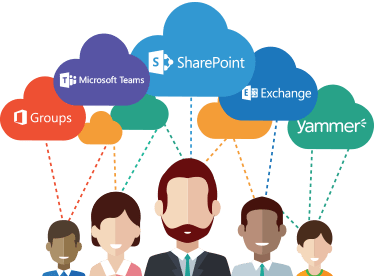 Full-Day Workshop
User Adoption & Productivity in the modern workplace
Experience Microsoft Office 365's Collaboration toolkit
17th July |  20th September
The Museum of London, EC2Y 5HN

The heart of business productivity lies with the information worker. Never has one person been able to do so much, both independently and in collaboration with others. And never before has IT faced such high expectations.
Information workers demand the ability to communicate critical business information with rich documents, presentations and spreadsheets; the ability to share that information quickly and securely with reliable communications solutions; and the ability to collaborate with colleagues, customers and partners alike.
Discover the features of Office 365 you never knew existed that can help unlock user potential and maximise business productivity.
Through our one-day complimentary workshop, we aim to help you exploit some of the most useful Office 365 tools such as: Microsoft Teams, Office 365 Groups, SharePoint Online; Skype for Business; OneDrive for Business, Yammer and Exchange Online.
Find out more and register Now >
Subscribe to the Combined Knowledge mailing list and get our latest offers and events sent directly to your inbox