Get Support+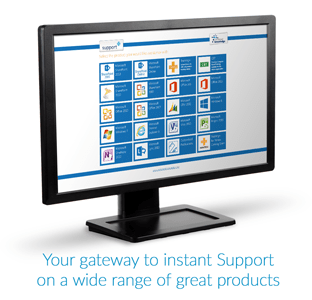 Support+ provides a central point of support for all of your key business applications. Each application you purchase support for will appear on your Support+ dashboard offering quick and easy access to 1,000's of help and support items within a few clicks.
Support is available as a SharePoint* App, hosted and maintained by Combined Knowledge, or to host on-premises at your offices on a web server or file server.
Installing the Support+ app means your users always have up to date support content. If Microsoft changes a product, adds a new feature, or retires an old feature, our team of content experts ensure it's covered in the app giving you peace of mind that your users always have the means to stay productive with the latest guidance and information.
Choose a cost effective Support+ app package
Or build your own app package from individual Microsoft applications