AvePoint is proud to be a U.S. based technology company and software innovator. Since 2001, AvePoint has been a global leader in enterprise-strength infrastructure management solutions for all Microsoft SharePoint Products and Technologies. Propelled by one of the world's largest SharePoint-exclusive development teams outside of Microsoft, AvePoint's award-winning DocAve Software Platform delivers comprehensive and flexible infrastructure support for backup and recovery, replication, migration, administration, archiving, deployment management, and compliance.
Founded in 2011 and headquartered in Sebastopol, California, Panda Works is a start-up formed by a trio of SharePoint veterans to create robust SaaS solutions for the enterprise with a focus on the Microsoft stack.
Through its featured solution, Content Panda, Panda Works provides in-context help, training and knowledge-based content that cuts down on user confusion, decreases support/training costs and empowers users to realize the full capabilities of Office 365. 
Nintex is a leading global innovator of software products that extend Microsoft technology, with over 600 customers in 50 countries, including 40 Fortune 500 companies. The company focuses on building software that bridges the gap between that which can be bought from Microsoft today and common functionality requested by customers – with a passionate commitment to innovation and user experience. As a Microsoft Gold Partner, Nintex aligns with Microsoft's strategic and architectural direction to ensure that Nintex and Microsoft products work in harmony, both today and into the future.
Nintex has brought to the global marketplace a number of products focused on helping customers add value and build solutions on Microsoft SharePoint technologies.Nintex's vision is to build software and tools to enhance information sharing and collaboration across the Microsoft knowledge workplace.


EzeScan provides advanced capture solutions for various Document Management solutions globally.
EzeScan capture solutions offer time effective ways to batch process documents, forms, invoices and emails to address even the most advanced paper scanning requirements. EzeScan allows your organisation to resolve critical capture requirements effectively, providing you numerous ways to tackle those hard scanning issues that come across your desk every day, affordably and efficiently, often with a "one click" button process from any MFD/copier or Scanner.
EzeScan solutions range from basic manual entry to highly automated forms processing and with 1000's of happy customers using EzeScan globally it's your ideal batch scanning solution.
Free Evaluation copy is available from www.ezescan.co.uk
MatchPoint from Colygon is an award-winning application framework for SharePoint, used by leading SharePoint service providers to build more sustainable SharePoint solutions. MatchPoint fills the gap between SharePoint limitations and customer requirements in a unique way by providing a whole collection of connected tools that otherwise only are available as separate products from different vendors. Its high level of integration and its enterprise-class quality make MatchPoint an outstanding choice for ambitious SharePoint platforms.
LiveTiles is a global technology company headquartered in Times Square, New York, with offices in the UK and Australia. We offer modern, UX-focused technology solutions to the enterprise, education and SMB markets, including LiveTiles Design, LiveTiles Build, LiveTiles Mosaic for Office 365 Education and LiveTiles Push Notifications App.
LiveTiles is a modern user interface layer for SharePoint and Office 365 that allows you to rapidly create visually-dynamic, touch and mobile-enabled solutions. LiveTiles' simple 'drag and drop' canvas excites business users by offering a workplace technology experience that mirrors the convenience of real-world interactions.
Bamboo Solutions is a leading provider of enterprise-class software applications and solutions to extend Microsoft SharePoint. Over 8,000 organizations worldwide have enhanced their SharePoint deployment with products and solutions from Bamboo. Visit us at www.bamboosolutions.com.
BinaryWave specializes in providing managed services for the support, administration and optimization of Microsoft SharePoint Products and Technologies. Clients across a wide range of industries, from healthcare to government, engineering, construction, energy, nutrition, real estate and technology rely upon BinaryWave to manage, monitor, maintain and optimize their critical SharePoint infrastructure. Combining skilled personnel with innovative technology and proactive solutions, BinaryWave helps customers around the world realize the maximum potential of SharePoint by reducing downtime, increasing productivity and maintaining optimal service levels.
K2 software allows people to build and run business process applications, including forms, workflow, data and reports. Across enterprises and within departments, K2 customers are rapidly transforming their companies with applications that allocate work to the right people, with all the information they need to make great decisions.
With K2's visual tools, creating, launching and using the first K2 application is a snap. Reusable components ensure the next application delivers faster than the one before, and when the business needs change, it's easy to update your K2 apps to fit. More than a million users in 80-plus countries rely on K2 to streamline operations, save money and reduce risk.

3grow is Combined Knowledge's training partner for the Asia Pacific region. At 3grow we are 100% focused on helping you and your organisation get the most out of your investment in SharePoint. Our local and international instructors share our passion, and teach people how to leverage the benefits of the platform.
Aside from the dedicated End User courses, our instructors teach only one of the following courses, depending on their own area of expertise: SharePoint solution development; deploying infrastructure solutions or information architecture. By doing this we are able to ensure that you receive a high level of specialist training from competent and experienced instructors.
Bytes Technology Group UK incorporates specialist divisions, providing our customers with expert knowledge across Software Licensing and Security Services.
As a part of the £2bn Altron Group, the UK business began in 1982 and has grown profitably each year to reach a turnover in excess of £155m in FY2013. The most important aspect of our business is our people and we are proud of them. Our divisions are made up of highly motivated individuals who are focused on delivering the highest levels of service. Initiative and success is recognised throughout the organisation and everyone works hard to deliver our ultimate goal – customer satisfaction.
CourseMonster® is the leading professional IT training and certification course directory; helping individuals and organisations of all sizes achieve maximum L&D productivity, growth, career and business goals. CourseMonster offers easy access to over 16,000 of the most in-demand, up-to-date IT training courses; delivered by best-of-breed industry specialist, training companies – with thousands of dates, locations and prices to suit.
Read the Combined Knowledge partner spotlight on the CourseMonster website now:
We pride ourselves in the fact that we conduct extensive research and author some of the most in-depth SharePoint, Office 365 and Power BI training in the industry. Our mission is to provide students with an objective viewpoint and key insights about the architecture as well as best practices and essential coding techniques. We also believe that training is about more than just telling people a set of technical facts. There is a fine art to writing a great technical training course. A course author must be able to create a story that teaches concepts and reinforces technical skill in a series of lectures and lab exercises that build a student's understanding layer by layer through the week.
Sundown Solutions have worked at the highest levels in the SharePoint sphere for the last decade. We have worked with some of the best and brightest companies on the planet (including for Microsoft Directly). Let us share that experience with you and get your SharePoint roadmap back on the track it deserves
Sundown Solutions offers the highest level of technical ability available in the SharePoint market place. All projects are over seen by Microsoft Certified Masters or Microsoft Certified Solutions Masters to ensure every client gets the outcome they expect, nobody should pay for failure, Let us make your SharePoint journey a success
As a valued Nintex partner and Microsoft Certified Gold Partner, Dac Systems is proud of its alliance with Combined Knowledge and the value this partnership adds to the application of Nintex and SharePoint education to local clients.
Combined Knowledge has a proven track record in the development and supply of SharePoint education and support, consistently demonstrating the advantages this technology can offer. We are confident that with Dac Systems' experience and expertise in the provision of turnkey implementations and the credibility and market knowledge housed in Combined Knowledge, the domestic Nintex and SharePoint market can only grow.
Big Sixty is a consultancy specialising in helping clients solve their collaboration, productivity and business process challenges, and to get the most from their technology investments.
We work with clients to define their needs and priorities, and then advise on, design, and assist in the delivery of an effective and pragmatic solution offering the strongest return on investment.
We are focussed on Microsoft SharePoint and Office 365 as technology platforms.
We understand the digital workplace and build best of class solutions that increase employee productivity, elevate brands and create multi-channel revenue opportunities.
Our uniqueness is a blend of creative and technical skills combined with our well defined, proven processes that deliver truly extraordinary digital experiences with the perfect balance of form and factor.
We are an award winning, four time SharePoint Gold partner and are regularly singled out for incorporating cutting-edge design and te​chnical excellence into all of our customer engagements.
Central Solutions is a technical consulting and product firm with strong roots in data management and engineering. We leverage Lean Methodologies, International Standards and best-in-class IT platforms and practices(including Microsoft business intelligence suite – SharePoint, SQL Server, Excel) in the work we do.
Our SharePoint Practice is one of the leading SharePoint Practices in Ireland serving a wide variety of Public and Private sector clients. We offer supports in areas of Strategy development, SharePoint Governance, SharePoint technical services and Adoption & Training. Over the last ten years we have worked on hundreds of successful SharePoint projects
For over 25 years, Core has been delivering technology consultancy to a range of industries. We are a Microsoft Gold Partner offering services around the entire Cloud platform. We work with our clients to solve business problems, reduce costs, increase efficiency, and achieve their organisation's objectives.
To deliver this we provide solutions and services including secure working on the move, optimising data and information, and providing infrastructure and software on a subscription basis.
Our expertise in strategy with a focus on business-driven and engaging end-user design inspires our clients to think differently in order ​to create real and sustainable value. We don't just deploy technology or pretend that technology fixes everything. We create exciting transformations in our clients'​ business which drives more success.
We use Microsoft Office 365, SharePoint, Dynamics CRM, Yammer, Lync and Windows Azure to build strategic, integrated platforms that encourage collaboration and solve business problems. We ensure any solution we deliver is adopted across your business and delivers tangible benefits.​ We create.
Sword Group delivers high value business applications to the world's largest companies globally. With operations in over 30 countries, Sword employs 2000 Information Management specialists. Sword is the 13th largest software company in Europe and has extensive experience as both applications developer and systems integrator. A Microsoft Gold Partner, Sword has 20 years pedigree in delivering business solutions on industry leading Enterprise Content Management, Workflow, Search and Collaborative Portal platforms including Microsoft SharePoint 2007 and 2010. Through it's own in-house offshore development centres, Sword can deliver a high value, locally managed service backed up with competitive offshore/blended development models.
For details call Terry Coyne on +44 7768 545931 or email terry.coyne@sword-ecm.com
As a valued Nintex partner and Microsoft Certified Gold Partner, Dac Systems is proud of its alliance with Combined Knowledge and the value this partnership adds to the application of Nintex and SharePoint education to local clients.
Combined Knowledge has a proven track record in the development and supply of SharePoint education and support, consistently demonstrating the advantages this technology can offer. We are confident that with Dac Systems' experience and expertise in the provision of turnkey implementations and the credibility and market knowledge housed in Combined Knowledge, the domestic Nintex and SharePoint market can only grow.
Cloud2 specialise in providing successful SharePoint solutions for the NHS and the corporate sector. Our expertise is to combine pre-configuration, for super-fast build and deployment, with flexibility to make them adaptable to an organisation's needs.
Our innovative Hadron suite of products is designed to deliver a world class transformational intranet and is proven in major health organisations. Hadron Prime focuses on readiness, strategy and priorities, Hadron 8020 is the largely pre-configured intranet platform built in SharePoint, Hadron 365 is the cloud-based enterprise intranet for SharePoint and Hadron Embed focuses on user adoption and productivity.
Content and Code does more than implement SharePoint solutions; it helps its clients achieve their business visions and works hard to become their trusted partner, and does so with passion and confidence. Content and Code's many awards are a testament to this: the company recently won the coveted 2010 Microsoft Country Partner of the Year Award for the UK and the 2010 Microsoft Worldwide Partner of the Year for Information Worker Solutions for Enterprise Content Management. Additionally, the company is a 2010 Ruban d'Honneur recipient for the European Business Awards, won the2009 Microsoft Portals and Collaboration Worldwide Partner of the Year, 2007 Microsoft Search Partner of the Year, 2008 UK Deloitte Technology Fast 50, 2007/2009 Deloitte FAST EMEA, Young Guns 2008, Best Companies 2009/2010 and New Media Age Top 100 2009

Intelligent Decisioning (id) specialize in delivering innovative solutions to business problems utilizing Office 365, Microsoft SharePoint, Dynamics CRM and Business Intelligence (BI).  As a Microsoft Gold Partner id are passionate about all things SharePoint, CRM and BI.  id help businesses grow, adapt and evolve through our specialist knowledge of the Microsoft platform. 
We have distilled our years of experience of delivering intranets for organizations into the development of an intranet accelerator – Mercury.  Mercury makes full use of the SharePoint platform and can help your business by reducing the time employees spend searching for information, by promoting collaboration and allowing more effective communication within your organization.
We are SharePoint and Azure specialists who offer a full range of services to businesses who want to use Microsoft technologies to increase productivity and efficiency and improve collaboration. We provide bespoke application development, comprehensive technical support on a pay as you go basis, and world class cloud hosting in Microsoft Azure.
Contact us today to find out how working with igroup can help your organisation to succeed.
Intelogy are UK based SharePoint experts providing businesses with valued business solutions through consultancy, development and support services. Intelogy have been a Microsoft Gold Certified Partner for over 15 years, we are driven to helping our customers realise the potential of their business technology through smart, intelligent solution design. 
Nviron is an established provider of IT infrastructure, networking and security solutions to organisations that demand availability integrity and security. Working in close partnership with leading suppliers Nviron solves server, connectivity and security problems and provides the level of support needed to achieve consistently high levels of operational service
Valto are Office365, SharePoint and Azure specialists that look to transform your organisation using the latest cutting edge technology.
We partner and provide direct consultancy using our unique IT Strategy and Roadmap planning we understand your business and objectives like no other company and use this to help build the perfect IT platform for your business.
Get in touch today to learn more about our services.
Deltascheme is a leading provider of business and technical consultancy for Enterprise Content Management, Document and Records Management and Business Process Management solutions, based on Microsoft SharePoint.
Founded in 1986, Deltascheme is a highly experienced systems integrator and solutions provider. We have worked with organisations across most industry sectors including local government, central government, NDPBs, charities, housing, education, regulators, finance, insurance, manufacturing, legal and construction.
For further information please visit our website: http://deltascheme.com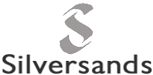 We'll revolutionise how your business operates.
Red Plane is a business and IT focussed consultancy which seeks to break down information barriers to ignite and engage workforces, boost efficiency, productivity and profitability.
Our knowledge of the latest in workplace technology enables us to match and exceed your expectations. We'll breathe life into your operations and make you a more agile and less fragile business.
With over 20 years experience we have seen a lot of changes in the use of IT to drive business. However, there are aspirations that remain constant, and that is the core of Silversands ethos; delivering quality solutions through people who are highly skilled and who care about our clients.
Passionate people are key to delivering happy customers. We invest large amounts of time in mentoring, technical training and research and development to ensure that the consultants who engage our clients have the sound technical and solution knowledge needed – bounded to the Silversands approach to customer satisfaction.
We offer a range of innovative services, workshops & training for organisations, consultancies and individuals for SharePoint, Yammer, Collaboration Platforms and Social Business covering:
– New:  1-2-1 or Team Coaching Services
– Workshop Facilitation using 'Collaborative Play' techniques
– Strategy and Vision
– Requirements Facilitation
– Governance
– Gamification Strategy
– Change Management and User Adoption.
Download the Our Disruptive Services Brochure.
Feel free to get in touch if you see value in any of these services, or if you want to discuss your organisations requirements.

Agile and ambitious businesses are forever exploring what's possible with technology and building partnerships to help them achieve it. Minttulip helps companies realise business value through the customised design, deployment and adoption of Microsoft's Digital Workplace and IoT solutions.
We combine strategic consultancy and technical expertise to help organisations unlock business opportunities with technologies that transform productivity, increase automation, unlock insight and stimulate business value. We show you what's possible, what's relevant and what's right for your business. And we deliver it. Because your goals are our goals.
Summit 7 Systems is a Microsoft Gold Certified Partner which specializes in the Microsoft Business Productivity Infrastructure, including Office SharePoint Server, Office Communications Server and Exchange Server. Summit 7 Systems was founded with the idea that every enterprise has barriers to business productivity. We help you overcome these barriers by streamlining collaboration, making data easier to manage and use, unifying the communications infrastructure and optimizing the user experience. We give you an end result of business users who are more efficient and empowered to get far more done. So, bring us your biggest obstacle and let us show you how to conquer that mountain
Trustmarque is a leading technology provider for both public and private sector organisations. We have been at the heart of the rapidly evolving IT market for over 27 years serving more than 2000 customers including UK government and healthcare organisations, as well as high profile clients in the private sector.
We take the time to really understand our customers' IT needs, making the process of technology investment straightforward, practical and effective. We deliver a range of end-to-end solutions that are flexible, cost-efficient and optimised for new ways of working. We empower you to take control of your services and let technology enable your business.